About Us
We have teamed up with you, loyal customers, since 1995 and our vision is to continue to be, "The Agency worthy of its name!" After all, if we have stood out over the years by being very faithful to the code of ethics of our association, attentive to our customers' needs and concerned about the quality of our services, it is also thanks to you.
Our values and relationships are marked by loyalty
Honest And Courteous Transactions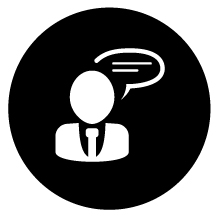 FRANK AND TRANSPARENT COMMUNICATION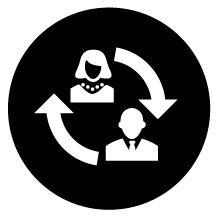 COMPLIANCE WITH AGREEMENTS CONCLUDED BETWEEN BUYERS AND SELLERS
A varied real estate inventory and all services under one roof
Everyone's needs, tastes, and budgets differ. Therefore, we make it our duty to offer a varied real estate inventory and several services to meet your needs.
Real estate sales
Our team specializes in the sale of residential properties, estates, vacant lots, or woodlots. You also have the option of choosing between a confidential, exclusive contract or the Inter-Agency service. This service allows you to increase your visibility in the market.
See "Our Tips" for more information.
Purchasing your property
Our counseling service for buying a new home allows you to see comparable sales and keeps you informed of current market values. Many tips are available to you, both in finding your financing and in the procedure to follow when acquiring a property.
See "Our Tips" for more information.
Relocation
Alliance Realty Inc. is an agency designated by several relocation companies. The agency is committed to producing the necessary reports and comparative market analysis, as well as to referring you to various agencies located abroad.
FIND THE HOUSE OF YOUR DREAMS
For over 25 years, Alliance Realty Inc. has stood out for its professionalism. Very faithful to its association code of ethics, attentive to the customers' needs and concerned about the quality of its services, the company aims to continue to be 'The Agency worthy of its name!'